Finally… snowstorms and freezing temperatures have left us and economists are beginning to see signs of an improving economy! With this expected rebound, many are excited with the idea of building their own custom home. But what are the trends in today's custom home building following the housing downturn? Interestingly, the housing market is seeing some significant changes in the types of homes being built at the start of 2015.
According to a recent study conducted by the National Home Builder's Association, building professionals were asked to rank specific home building trends from the least to the most probable to occur this year.
It is expected that the average, new single-family home in 2015 to be about 2,152 square feet, 10 percent smaller than the average size of single-family homes started in the first three quarters of 2010.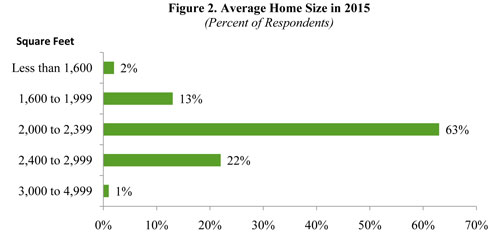 An overwhelming majority of respondents do not expect the living room to stay in its current form. Instead, more than half (52 percent) expect the living room to merge with other spaces in the home. The great room (kitchen-family room-living room) is the most likely room to be included in the average, new single-family detached home of 2015.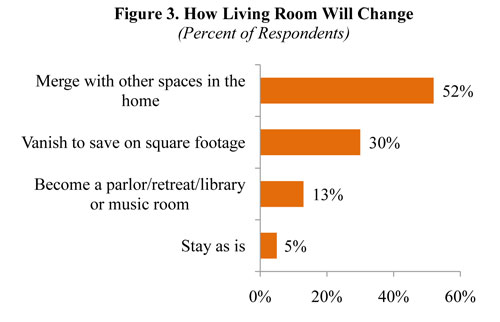 Energy efficient features such as low-e windows are "very likely" to be present in the average new single-family home of 2015, as well as engineered wood beams, joists, or trusses, water efficient features such as dual flush toilets and low flow faucets.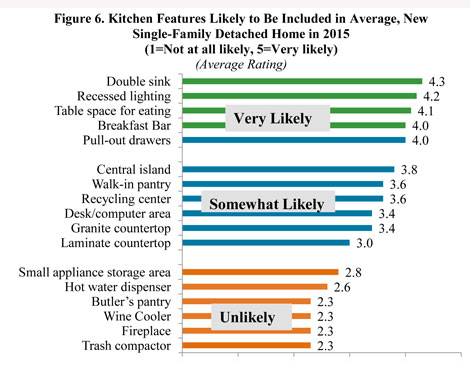 Other features ranked as "most likely" to be present in new kitchens include a double sink, recessed lighting, and table space for eating.
Though, the current trends in the housing market are worth pointing out, what you desire for your custom home is most important to us at DANMARK Design+Construction. We are committed to providing you with beautiful customization, the most competitive pricing, and superior craftsmanship!